TO LEVERAGE YOUR BUSINESS
Ron Cole is considered an innovative and results-oriented professional with a proven track record of successful leadership and the ability to exceed performance standards. Experience includes aggressively growing sales via outside sales and inside sales, outbound call centers, and channel distribution.
Bachelor in Management and Economics at the State University of New York. Ron has been recognized for building, mentoring, and leading productive sales teams throughout his career. He applies his 25 years of experience in sales and management to build sales teams and strategic plans and put actions in place to drive growth.
Ron also leads technology and marketing companies in the U.S. to which he has provided executive leadership to help them grow sales and distribution on a regional and national level.
Juan F. Botero is an international marketing executive with more than 15 years of experience working for Fortune 100 companies in different markets. Juan is a Mechanical Engineer with Project Management training who found his passion in Marketing.
Juan is a learner, a strategic thinker, and an initiator. His marketing projects are a good combination of creativity with sound technical knowledge and structure. At the same time, Juan has been the General Director of Inmov Global Network for the last 10 years. As a leader, Juan has helped Inmov grow from a local event marketing operation to a full-service global marketing agency with more than 10,000 employees.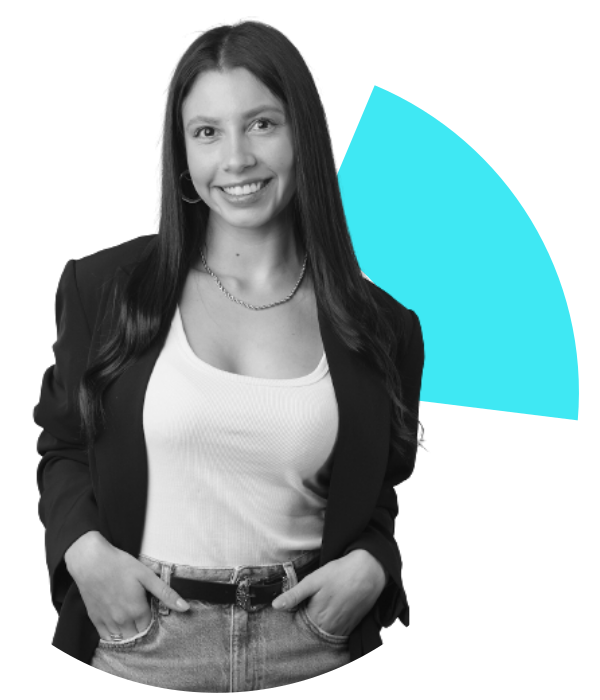 At 27, Yessica Silva has carved a distinct niche for herself in the expansive realms of economics and international relations, backed by her college degree in Economic and International Relations. Her passion for data doesn't stop there; she has also acquired a certification in Data Analytics, showcasing her commitment to understanding and interpreting the global market dynamics.
Fluent in two languages, she brings to the table a rich blend of diverse cultural and professional experiences. Over the span of her 7-year illustrious career, she has been actively involved in an array of projects, ranging from startups to mobile applications, and marketing companies. Yessica's expertise isn't restricted to just one corner of the globe. Having worked with companies in both the United States and Colombia, she possesses a deep and insightful understanding of the markets in these two nations.
Driven by her firm belief in the power of teamwork and productivity, Yessica is not just an individual with a slew of qualifications but is a visionary who constantly seeks to amalgamate her knowledge with her experience to create meaningful and lasting business impacts.
Laura is a creative director based in Buenos Aires, Argentina. She graduated in Advertising, which she pursued with unparalleled dedication, earning top-of-the-class honors and securing three scholarships along the way.
Laura's academic prowess extends beyond the realm of advertising. She proudly boasts a Ph.D. in Biology from the prestigious Universidad de Buenos Aires, where she trained in scientific research.
She has dedicated more than 12 years to academia as a professor at the University teaching "Design of information" a topic that combines both design and science.
Laura seamlessly blends her dual passions and expertise, steering her career as a visionary creative director. Her background in advertising fuels her creativity, while her profound understanding of biology lends a unique perspective to her artistic endeavors. What might seem strange is her greatest strength: being able to combine scientific precision with creative freedom.
She has worked as a creative consultant for CHUFY, Studio Galeon, Maaya Media, Phronetik, the Ministry of Transport of Argentina, Buenos Aires City Government, Teatro Colón, CEMIC, La Serenísima, Nieto Senetiner Winery and others. She also works as a consultant in political communication for national deputies and has participated in the creation of legislative and presidential campaigns.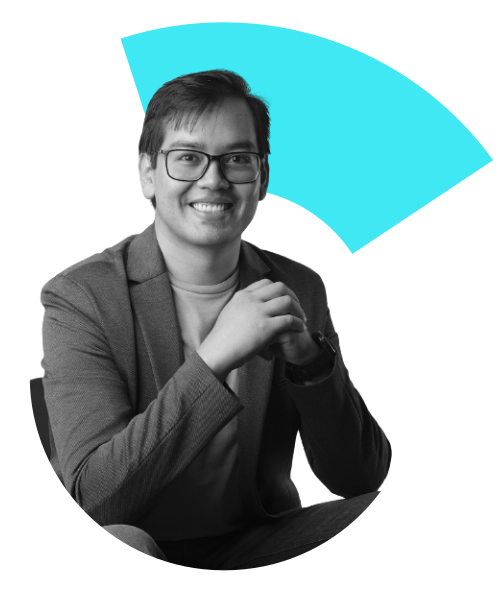 Leo Daza is an Engineer driven by a passion for fostering company growth and launching new ventures through Operations, data analytics, and project management. With an outstanding career spanning over a decade, most of which has been in global leadership and executive roles, Leo's sharp business insight has enabled him to lead and catalyze groundbreaking innovations, especially in competitive arenas like marketing, manufacturing, and others.
His expertise isn't just limited to the American and Colombian landscapes; he's seamlessly integrated multidisciplinary teams from powerhouse corporations, such as ABInbev, across more than 13 countries. This global reach has garnered him esteemed international nominations and certifications from the Cannes Lions and the NGO Oceanic Global.
Educated as an Industrial Engineer, and further honed by advanced studies in Business Analytics and Operations Management from Johns Hopkins University, Leo masterfully blends technical prowess with strategic acumen. His dual-language proficiency, coupled with standout negotiation and communication skills, has consistently enriched the teams he's worked with. At his core, Leo champions visionary leadership, collaborative synergy, and steadfast adaptability, always with an unyielding quest for knowledge.
We help clients capture new customers by creating a buyer's journey that begins at awareness and ends at advocacy to maximize full revenue potential.
We work with our clients to help them improve conversion rates throughout all their sales and marketing channels and touchpoints.
We don't offer one-fits-all solutions, instead, we take the time to understand our client's business and design a personalized solution.
We use the latest trends and outside the box, thinking to find the right opportunities to maximize the conversion rates and the revenue of our clients.

We leverage the technology stack of our clients and we will introduce new technology to maximize the data points and the opportunity of the information.
We will establish conversion baselines and we will define specific KPIs for our C.R.O. campaigns.
We combine seasoned US-based resources with experienced, yet affordable resources in near off-shore markets to offer competitive rates to our clients.